Well
damn
.
Quote:Jurassic Park T-Rex Breakout Diorama will be available for Pre-Order Friday June 3rd at 5pm CST.

The Breakout Rex is 24" long x 16" tall and 12" wide.
The Base is inspired by the shape of the T-Rex Paddock from the Jurassic Park Map.

Pre-Order price is $500 for the first 30 days and $550 regular price.

Edition Size will be set after the first 30 days and a full Certificate of Authenticity and hand numbered base will come with every Breakout Rex.
And here are some Rex closeups: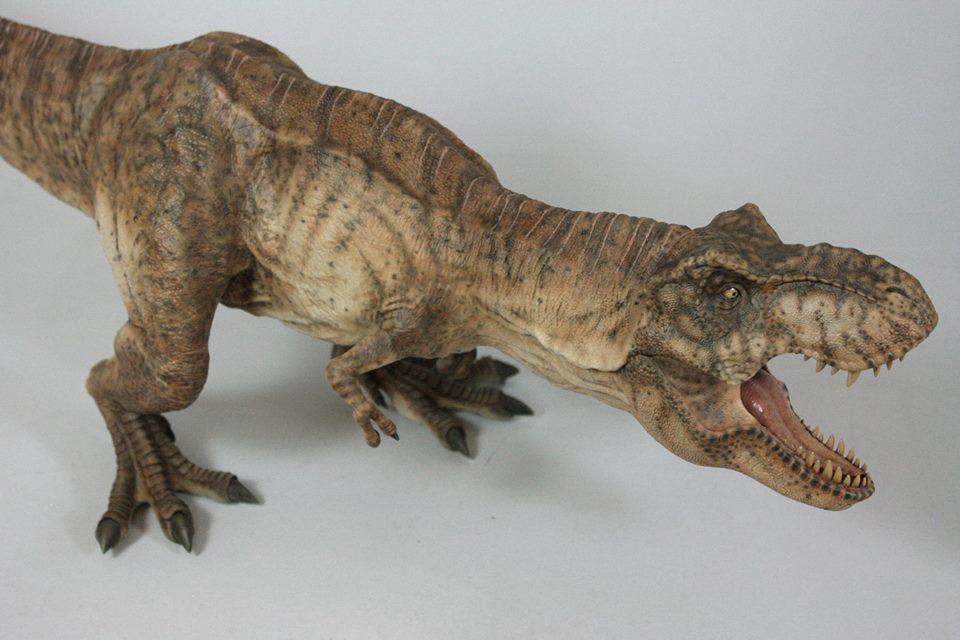 So, um. This is the coolest thing ever and we're all going broke.