06-11-2016, 02:57 PM (This post was last modified: 06-12-2017, 04:38 PM by scallenger.)
Can you believe it has been one year already since Jurassic World was released (in the United States at least)? Technically it was released June 12th, but as with many modern film releases, many got to see it a night prior, making it actually released on the same day as the 22 year anniversary of Jurassic Park.
I was among those many people to see it that night, at Universal Studios Hollywood after an incredible day at the theme park, which of course included riding Jurassic Park- The Ride. The IMAX at the Citywalk that showed the film was PACKED with people, many of which wore Jurassic-related attire and costumes. Speaking of costumes, the theater lobby hosted Chris Pratt and Bryce Dallas Howard's costumes for all to see, along with the actual gyrosphere prop in front of the theater itself. It was perhaps one of the funnest days of my life. Despite going alone, I did meet some awesome people, including this site's very own ChrisLikesDinos!
Did you see the film today, June 11th? Or did you see it on its proper June 12th release, or some other day? What was your experience?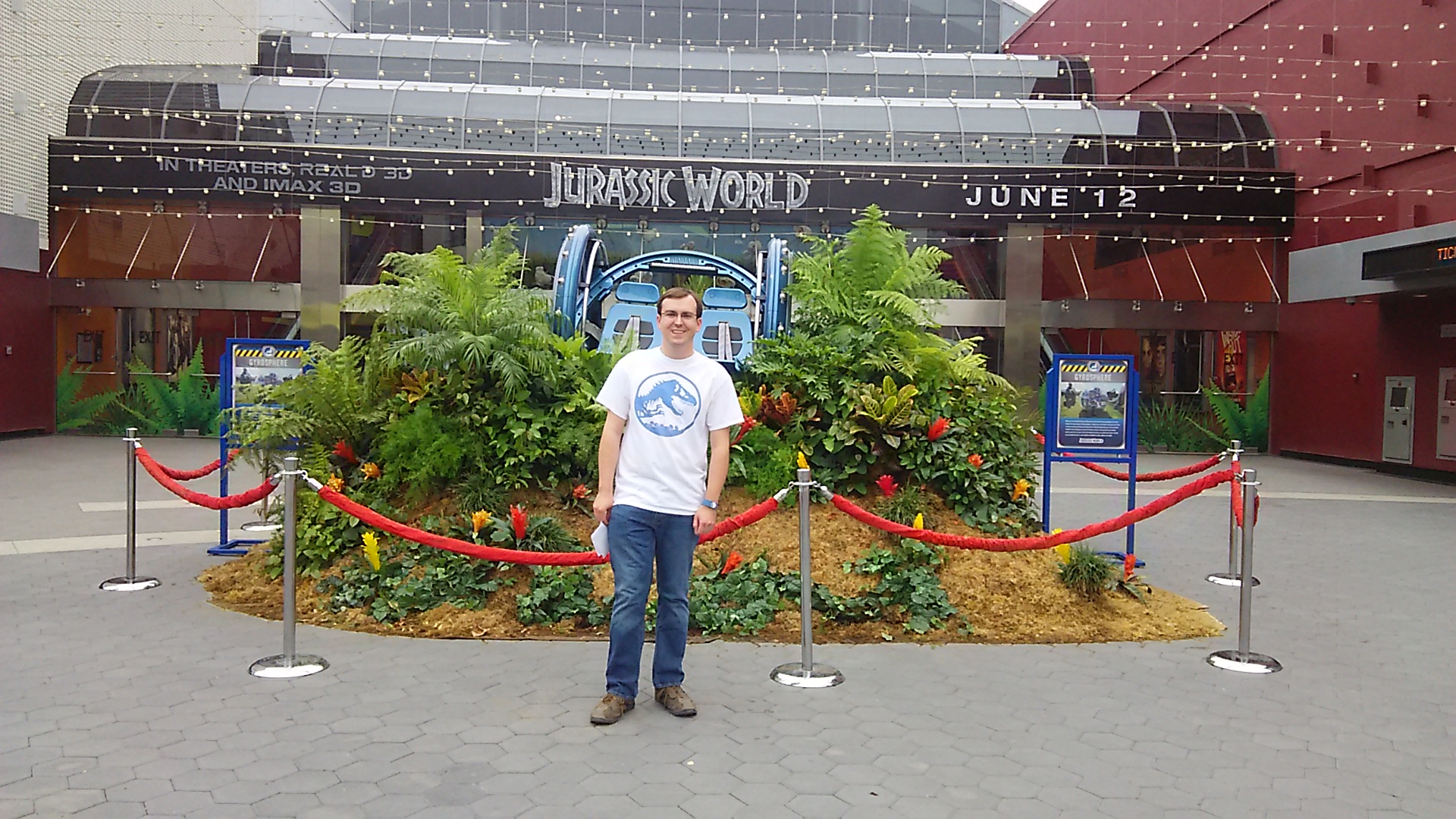 Additional photos available of the day, if desired.